More than just an online derivative solver
Wolfram|Alpha is a great calculator for first, second, and third derivatives; derivatives at a point; and partial derivatives. Learn what derivatives are and how Wolfram|Alpha calculates them.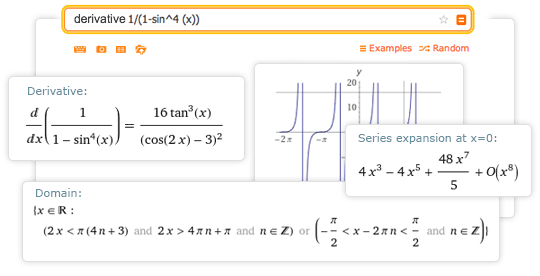 Develop your derivation skills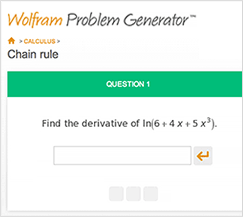 Wolfram Problem Generator »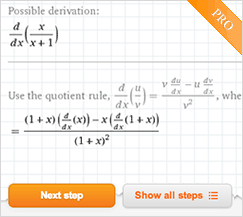 Step-by-step solutions »
Tips for entering queries
Enter your queries using plain English. To avoid ambiguous queries, make sure to use parentheses where necessary. Here are some examples illustrating how to ask for a derivative.