Get the whole story
Wolfram|Alpha is more than just an online integral solver. It also shows plots, alternate forms, and other relevant information to help you enhance your mathematical intuition.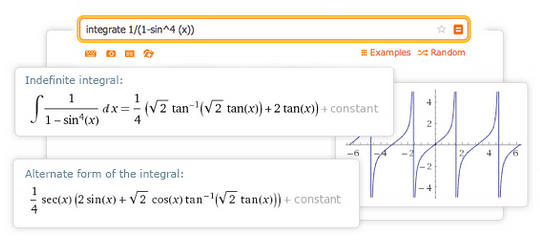 Practice integration problems
Tips for typing in your math
With the ability to enter your query in plain English, computing an integral has never been easier. Wolfram|Alpha is a great calculator for indefinite integrals and definite integrals, including improper integrals. Here are some tips and examples illustrating how one could ask for an integral.