Get the whole story
Wolfram|Alpha does more than just solve a derivative. Relevant information about the derivative is provided as well.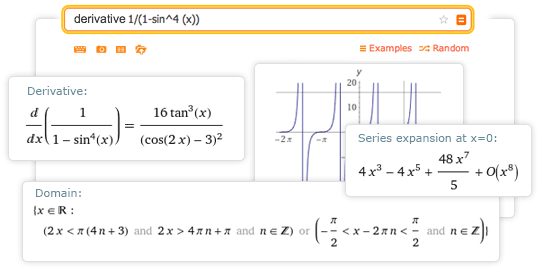 Develop your derivation skills
Tips for typing in your math
With the ability to enter your query in plain English, computing a derivative has never been easier. Wolfram|Alpha is a great calculator for first order derivatives, higher order derivatives, derivatives at a point, and partial derivatives. Here are some tips and examples illustrating how to ask for a derivative. To avoid ambiguous queries, make sure to use parentheses where necessary.