More than just an online equation solver
Wolfram|Alpha is a great tool for finding polynomial roots and solving systems of equations. It also factors polynomials, plots polynomial solution sets and inequalities and more.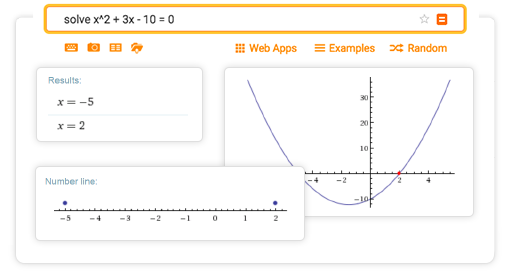 Practice equation-solving problems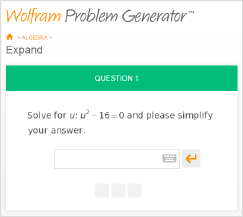 Wolfram Problem Generator »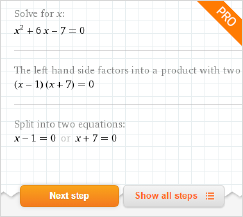 Step-by-step solutions »
Tips for entering queries
Enter your queries using plain English. To avoid ambiguous queries, make sure to use parentheses where necessary. Here are some examples illustrating how to formulate queries.